Shea
GCH Woodley's Oh! Shea Can You See
CH Shamrock's Red Irish Bailey X Woodley's Vintage Chardonnay
August 10, 2009

At 6 months, Shea is a nice, playful boy who enjoys being the only 4 legged male in the pack.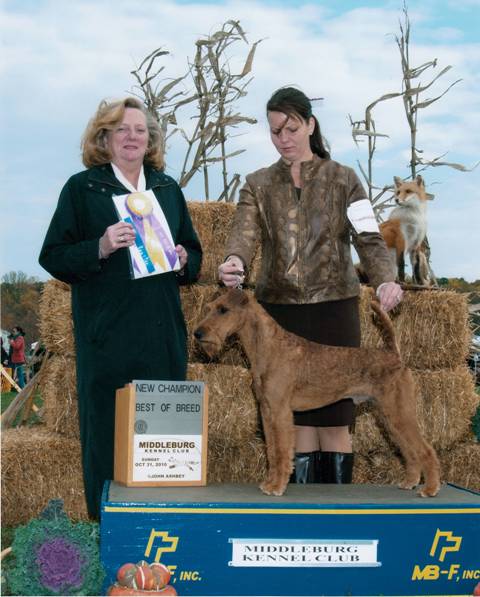 Shea, handled to perfection and groomed immaculately by Dana Bryson-Benn, earned his Championship under Mrs. Sari Brewster Tietjen on Sunday, October 31, 2010 by winning a major and going Best of Breed at the Middleburg Kennel Club show in Leesburg, Virginia.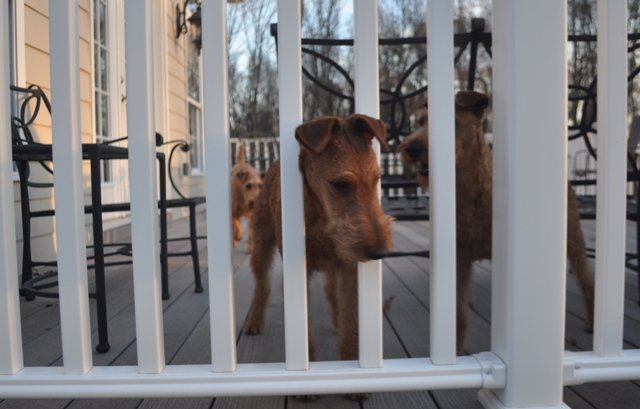 Shea in jail on the deck.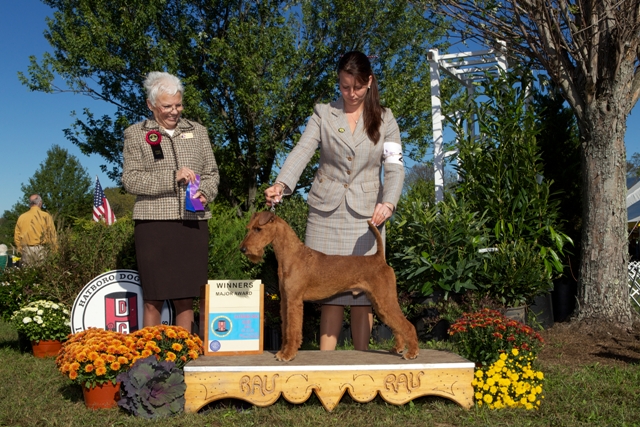 Winning his first major at the Hatboro Dog Club show October 8, 2010 handled by Dana Bryson and judged by Nancy O'Neal.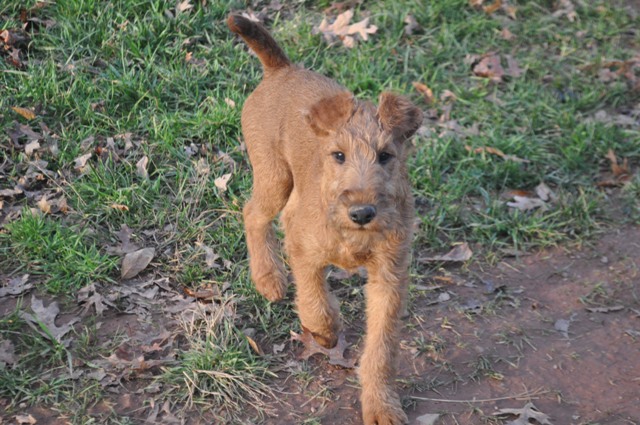 Shea on the prowl in the backyard, 17 weeks old.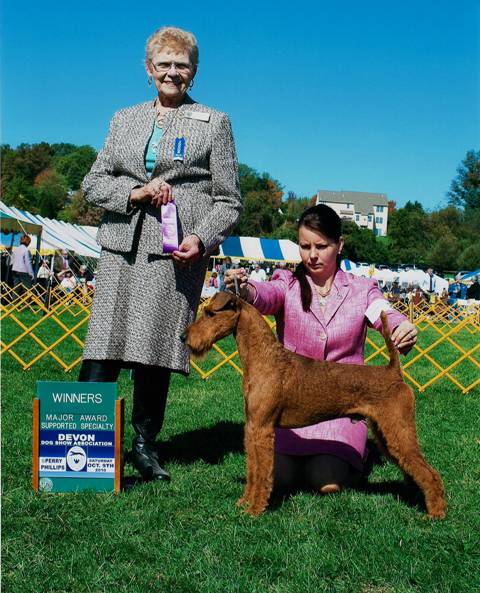 Shea's second major of the Montgomery weekend, getting 4 points at the Devon Dog Club show on October 9, 2010.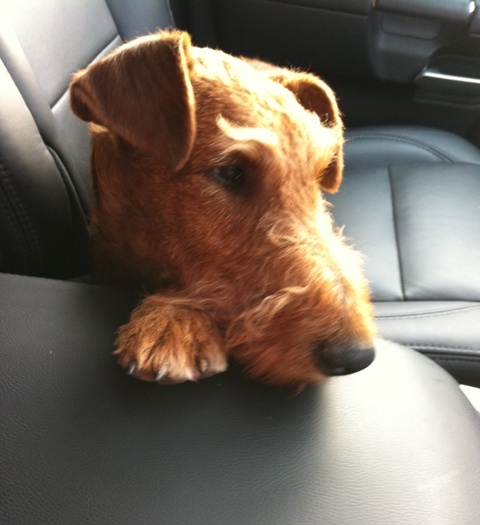 Shea resting in the car.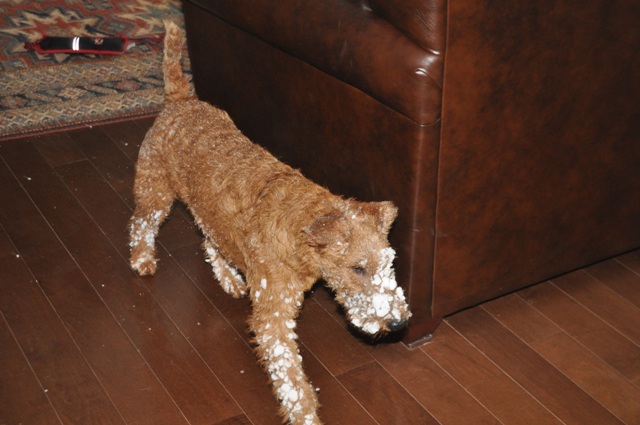 Having just come in from a fun romp in the snow, Shea is looking more like a creature out of a bad SciFi film.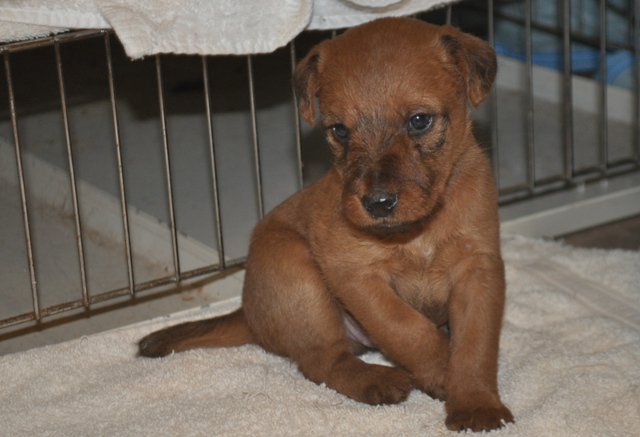 At 4 weeks old, Shea already was into S & M – Standing and Modeling that is!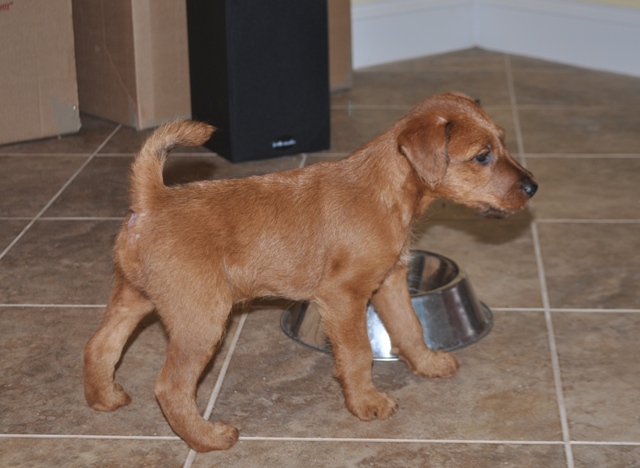 At 7 weeks old, Shea already is mastering his new domain.